Demos gegen Uploadfilter und Linksteuer!
Am 23. März finden Europaweit Demonstrationen gegen die von der EU geplante Urheberrechtsreform statt. Auf der Website von SaveTheInternet steht genau wo und wann. Zudem gibt es dort auch die Möglichkeit eigene Aktionen anzumelden. Ich bin mir sich da wird noch einiges dazukommen.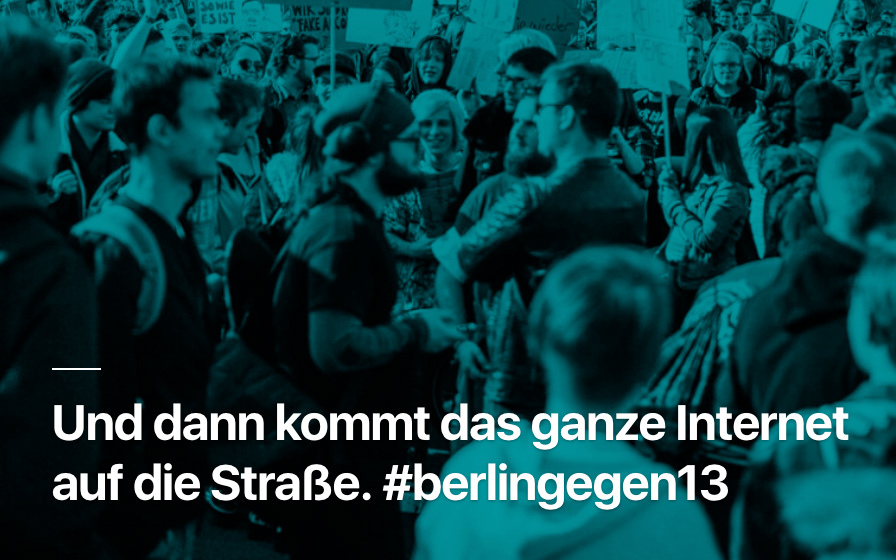 21.02.2019
Das sog. Bündnis "Berlin gegen 13 organisiert und getragen vom Chaos Computer Club, Digitale Gesellschaft e.V, Freischreiber e.V. und Heart of Code e.V ruft im Vorfeld bereits am 02. März in Berlin dazu auf, gegen die geplanten Zensurmaßnahmen und für ein freies und offenes Internet zu demonstrieren.
Wenn ihr die Möglichkeit habt, nehmt teil. Falls nicht: 'spread the word' und gebt acht auf anstehende Aktionen in eurer Nähe und nehmt an dann diesen Teil.
Es geht um euren digitalen Lebensraum; Überlassen wir ihn nicht den Lobbyisten! ✊?
Das Bündnis "Berlin gegen 13" ruft am Samstag, den 2. März um 13 Uhr zu einer Demonstration gegen die EU-Urheberrechtsreform in Berlin auf. Die Demonstration startet am Axel-Springer-Hochhaus geht am Justizministerium vorbei und endet an der Vertretung der Europäischen Kommission in der Nähe des Brandenburger Tores.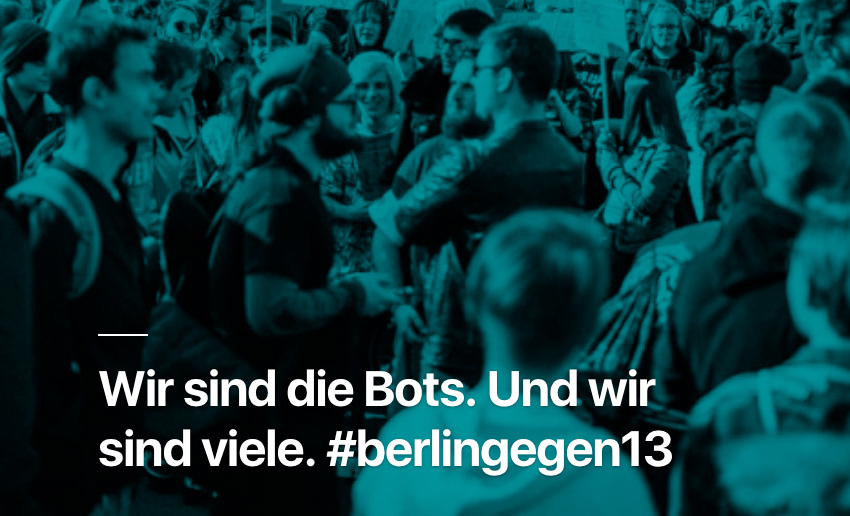 *** Belong to the cool Kids! It's Easy: Follow this Blog on Social Media like Twitter, Snapchat or Instagram for more Content of from Zwentner.com & about my Life ***