Pennywise: The Story of IT (OFFICIAL EXTENDED TRAILER 2019)
Offizieller (langer) Trailer zu einem der popkulturellen Doku-Highlights in diesem Jahr. In 'Pennywise: The Story of IT' gehen die original Darsteller und Produzenten der Kult-behafteten Original-Verfilmung von Stephen King's 'IT' auf einen Trip zurück in die Zeit in der einer spannendsten Horrorfilme ever (zumindest wenn ihr mich fragt) gedreht wurde.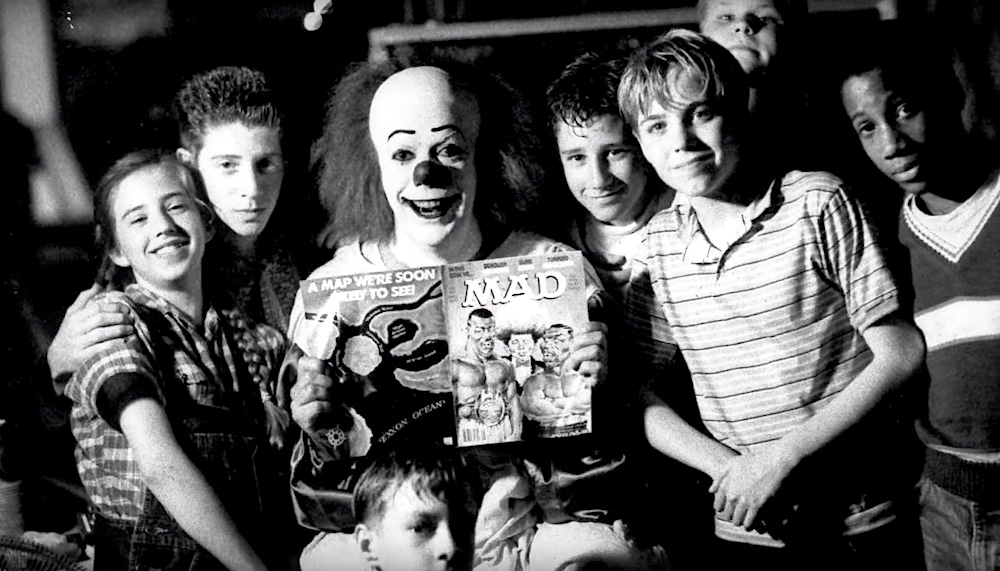 25.02.2019
Das erste mal habe ich schon Ende letzten Jahres über das Projekt berichtet. Nach diesem Trailer es nun hoffentlich nicht mehr lange bis zur Veröffenltichung.
Im neuen Trailer geht es unter Anderem um die Realisierung der Special FX des Films, die sagen wir mal nicht unbedingt am Zahn der Zeit für den Anfang der 90er Jahre waren. Das Tat der Kreativität der Macher aber keinen Abbruch.
We had Champagne Ideas and a Beer Budget
Naja, es hat noch dafür gereicht, dass ich mir als Teenager während des Films fast in die Hosen gemacht hab ?
Des Weiteren sehen wir schon viele der heute natürlich ziemlich alt gewordenen Darsteller allen voran natürlich Tim Curry aka Pennywise.
Upcoming documentary from the makers of You're So Cool Brewster: The Story of FRIGHT NIGHT and Unearthed & Untold: The Path to PET SEMATARY about the making and legacy of Stephen King's 1990 miniseries, IT. Starring Tim Curry, Seth Green, Richard Thomas, Emily Perkins, Bart Mixon, and many more, this documentary will dive into the clown that terrified a generation. Coming later this year!
*** Belong to the cool Kids! It's Easy: Follow this Blog on Social Media like Twitter, Snapchat or Instagram for more Content of from Zwentner.com & about my Life ***