Street Fighter II : RAINBOW EDITION ! – An ILLEGAL Bootleg Story
In vielen Arcades der 90er verbreiteten sich seinerzeit Rom-Hacks von Street Fighter II, bei denen kleine oder auch größere Specs des Originals modifiziert wurden, damit sich die Pro's erfolgreicher messen konnten oder auch einfach nur weil sie das berühmte Beat'em up besser machten. Einer davon war 'Street Fighter II: Rainbow Edition' und hatte einen Wirkungskreis bis in Capcom's Chefetage.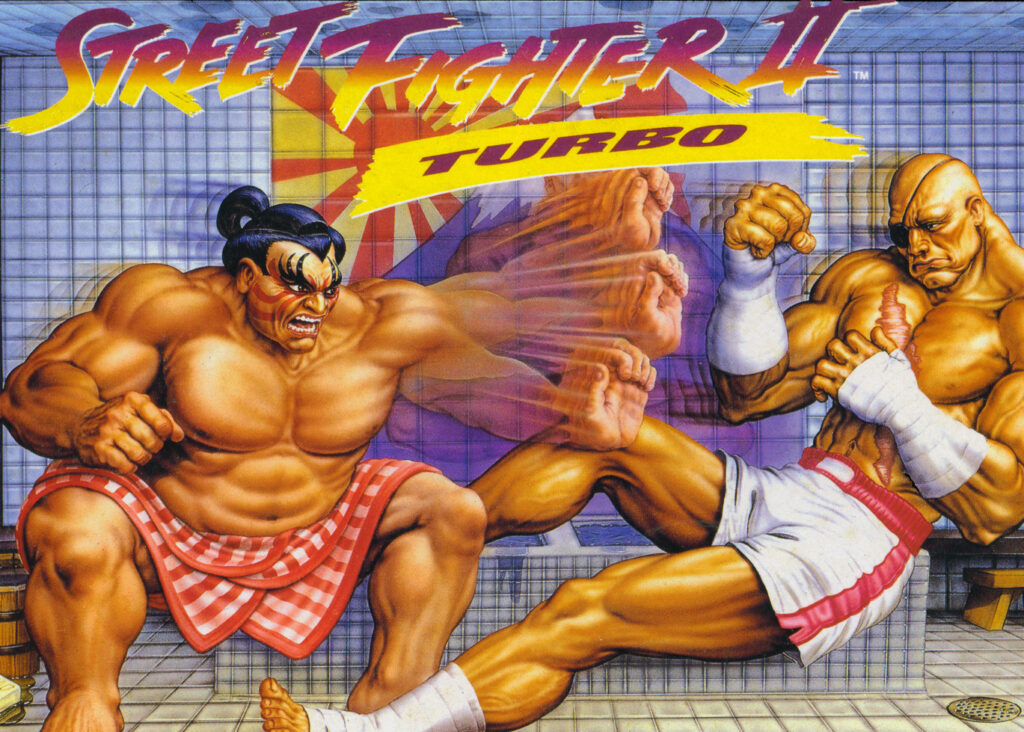 22.03.2022
Wenn mich jemand fragt, ob ich zu den Personen gehöre, die viel über Street Fighter 2 wissen schwillt meistens meine Brust an und ich fange selbstbewusst an mit dem Kopf zu nicken. Diese Story, erzählt von der immer großartigen Retro-Gamerin Lady Decade war mir allerdings völlig neu.
Street Fighter 2: Rainbow Edition war ein Rom-Mod, der vieles auf die Setze trieb, allen voran die Option während eines laufenden Matches die Spielfiguren zu switchen.
Aus der Regenbogen Edition stammt aber auch eine simple Anpassung der Geschwindigkeit, welche dem Game einen ganz neuen Drive gegeben hat und die letzten Endes dazu beigetragen hat, dass der Welt die vielleicht erfolgreichste offizielle Street Fighter II Iteration beschwert wurde; Street Fighter II Turbo Hyper Fighting.
In today's video we look at the history of Street Fighter II Rainbow Edition, the illegal rom hack released in Arcade that would change gaming forever. What did this strange game bring to the table and how did it inspire Street Fighter II Turbo Hyper Fighting?
Street Fighter II : RAINBOW EDITION ! - An ILLEGAL Bootleg Story ! - Gaming History Documentary
*** Belong to the cool Kids! It's Easy: Follow this Blog on Twitter, experience ZWENTNERS's Life on Instagram and listen to our Podcast about Vinyl ***