The Logistics of the International Space Station
Super interessantes Video zur Versorgung der ISS-Raumstation mit Essen und anderem "All-täglichem".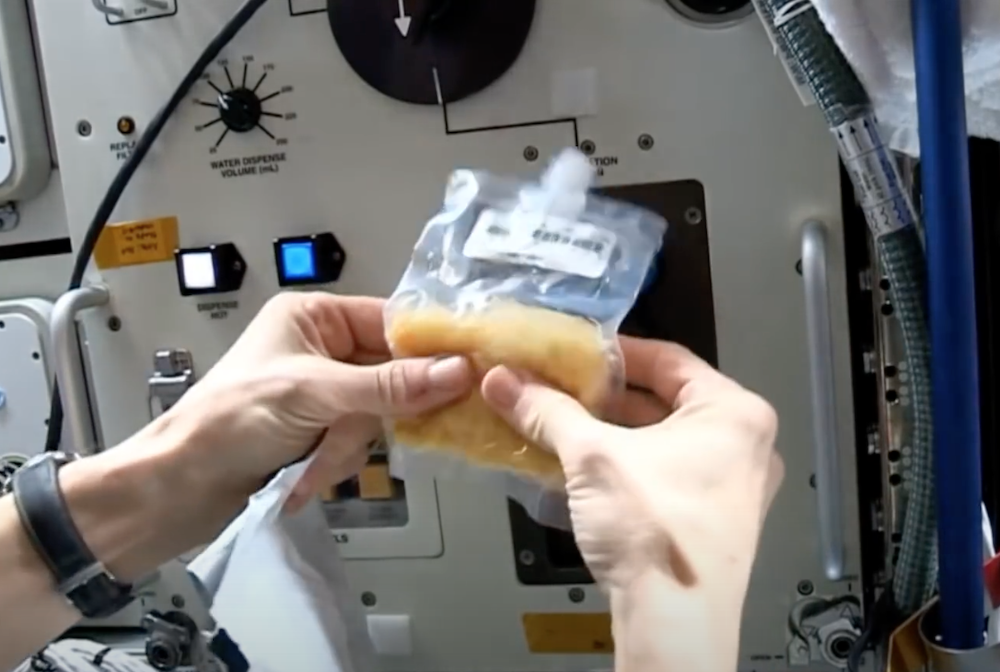 09.06.2020
Die Mahlzeiten für die Astronauten z.B. werden ganz herkömmlich im Supermarkt gekauft und vorgekocht. Danach wird alles dehydriert oder schockgefroren um es leichter und haltbarer zu machen.
Trotzdem kostet der Transport einer Portion Spaghetti ca. $1800 oder der eines Apfel's ca. $10000. Die Astronauten können sich quasi alles wünschen was sie mögen, es darf nur nicht zu krümelig oder zu feucht sein. Andernfalls kriegt man die feinen Essens-Partikel nicht mehr aus der schwerelosen Umgebung heraus.
Es gibt mehrere weltweite Startpunkte für Raumfähren die Essen und Ausrüstung zur ISS bringen (natürlich mischt SpaceX da inzwischen mit) und es kommt auf die Jahreszeit an, wann welcher Weltraumhafen die internationale Raumstation bedienen kann.
Übrigens: ca 4,3% aller Versuche die ISS zu versorgen schlagen Aufgrund technischer Probeme fehl. Deshalb ist immer genug Essen für mehr als einen zusätzlichen Monat da oben. Die Astronauten müssten ansonsten vor Hunger früher abreisen und eine nicht besetzte ISS würde pro Woche Millionen von Dollar kosten.
The Logistics of the International Space Station
*** Belong to the cool Kids! It's Easy: Follow this Blog on Social Media like Twitter, Snapchat or Instagram for more Content of from Zwentner.com & about my Life ***