Trailer für eine anstehende Mini-Doku die sich an die Twin Peaks Drehorte begibt, zeigt wie sie heute aussehen und was noch übrig ist vom Kult um die Serie.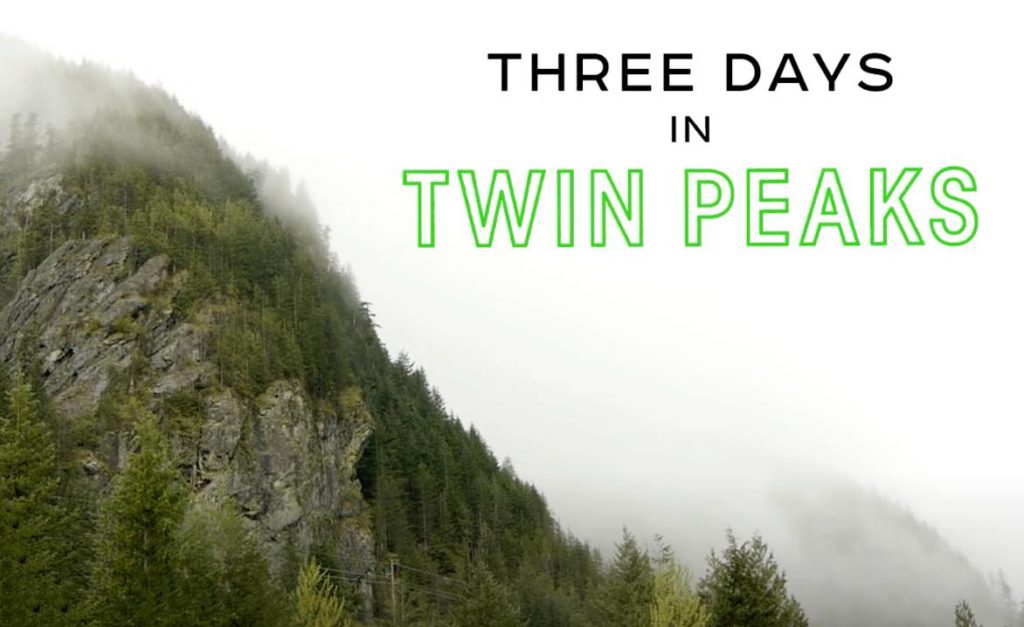 12.06.2020
Natürlich hat es so etwas schon oft gegeben. Um genau zu sein ist das Internet voll von Fan-Videos, die selbst zur denn Schauplätzen aufgebrochen sind und mal zu schauen. Das hier scheint aber durchaus noch ein wenig mehr Wert zu haben, weil besser aufbereitet.
Sneak Peak of upcoming mini-doc chronicling a visit to the Snoqualmie Valley in Washington state. Take The Ring takes you to multiple Twin Peaks filming locations, while explaining some area history, show trivia and providing some on-screen comparisons. Premieres June 30, 2020 on WelcomeToTwinPeaks.com and this channel.
Sneak Peak • Three Days In Twin Peaks
*** Belong to the cool Kids! It's Easy: Follow this Blog on Social Media like Twitter, Snapchat or Instagram for more Content of from Zwentner.com & about my Life ***