'Twin Peaks Season 2' Soundtrack kommt zum Record Store Day
Twin Peaks Freunde können sich schonmal auf den diesjährigen Record Store Day freuen. Der bisher nur in sehr kleiner Auflage veröffentlichte und lange vergriffene Soundtrack zur zweiten Season der Kultserie kommt auf farbigem Vinyl.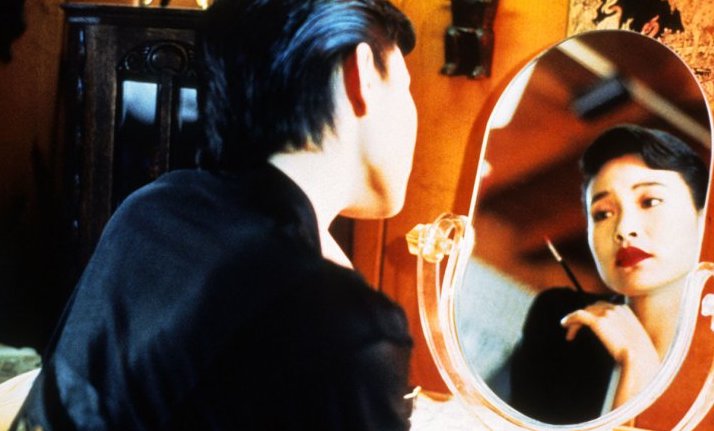 02.03.2019
Bislang erschien der Soundtrack nur über Lynch's eigenes Label in kleiner Auflage auf CD in den 90er Jahren. Um die Wiederveröffentlichung kümmert sich Rhino Records, die auch schon für die Schallplatten zum OST der 3. Staffel verantwortlich waren und meiner Meinung nach einen seht guten Job gemacht haben.
Das Bild weiter unten scheint ein (zumindest vorläufiges) Cover zu sein. Hoffe allerdings das die sich dan noch was anderes überlegen. Und auf die Vinyl-Farbe dürfen wir ebenfalls gespannt sein.
Record Store Day 2019 ist wie immer am 14. April.
Overseen by David Lynch, the reissue includes 24 tracks including gems like I'm Hurt Bad, Night Bells, Hook Rug Dance by Angelo Badalamenti, Hayward Boogie by Alicia Witt, Blue Frank by David Lynch with Fox Bat Strategy, and let's not forget the infamous Just You, with James Marshall, Sheryl Lee and Lara Flynn Boyle on vocals. (via welcometotwinpeaks)
The missing piece in the incredibly successful new release and reissue campaign for the Twin Peaks series has been the mysterious soundtrack to Season Two! The TV program aired in 1990-1991, without the traditional accompanying record release, and it was not until 2007 that the soundtrack album was issued, and only as a very limited CD via David Lynch's own label. And so we have an artifact that has never been available on digital services, and more importantly, never on vinyl, and long gone (and expensive on the secondary market) on CD. And so there is nothing more ready for plugging into the set of Twin Peaks releases from Rhino, especially following on from the acclaimed pair of Season 3 soundtrack albums from 2017! Once again we have David Lynch himself overseeing the reissue, which will duplicate (on CD) the original 24 page collector's picture book (with full page stills from the series). Plus finally a vinyl issue, . This is a release that will be eagerly embraced by Twin Peaks fans, and a great addition to our much beloved Twin Peaks catalog.
Twin Peaks: Season 2 Music And More – Original tracklist:
0a. "Abstract Mood" 2:39*
0b. "Credit Boogie" 1:17*
1. "Love Theme Intro" 2:21
2. "Shelly" 2:17
3. "New Shoes" 3:48
4. "High School Swing" 1:51
5. "Hayward Boogie" 2:16 (performed by Alicia Witt)
6. "Blue Frank" 5:10
7. "Audrey's Prayer" 2:10
8. "I'm Hurt Bad" 2:30
9. "Cop Beat" 1:56
10. "Harold's Theme" 1:42
11. "Barber Shop" 1:25
12. "Night Bells" 2:47
13. "Just You" 3:36 (vocal by James Marshall, Sheryl Lee & Lara Flynn Boyle)
14. "Drug Deal Blues" 3:08
15. "Audrey" 2:26
16. "Josie and Truman" 4:32
17. "Hook Rug Dance" 2:24
18. "Packard's Vibration" 2:39
19. "Half Heart" 5:31
20. "Laura's Dark Boogie" 5:01
21. "Dark Mood Woods/The Red Room" 9:01
22. "Love Theme Farewell" 2:34
(via welcometotwinpeaks)
*** Belong to the cool Kids! It's Easy: Follow this Blog on Social Media like Twitter, Snapchat or Instagram for more Content of from Zwentner.com & about my Life ***