Virtual Utopia 4 [Live 360° VR Concert]
George Clanton (Chef von 100% Electronica) hat gestern zusammen mit seiner Partnerin 'Negative Gemini', die nunmehr vierte 'Virtual Utopia' gehostet. Ein einzigartiges 360 Grad 'Label Show off' in dem man sich frei bewegen kann.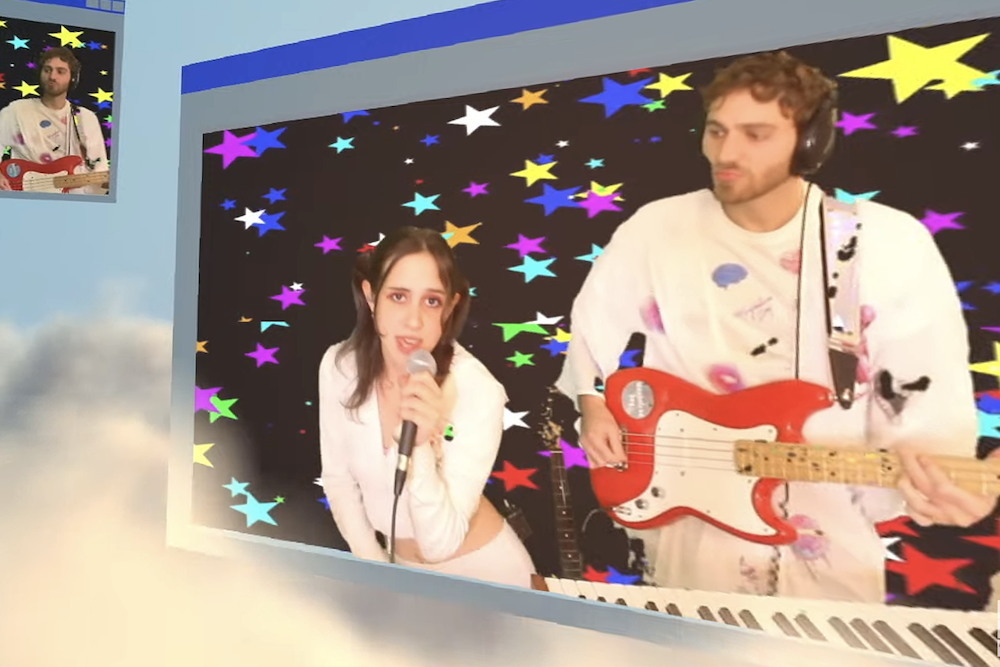 27.12.2020
Sehr großartiger Stuff, der selbst am Desktop schon Spaß macht. Mit Smartphone oder noch besser VR-Brille legt man hier aber nochmal was drauf 😺
Virtual Utopia is a 𝙁𝙞𝙧𝙨𝙩 𝙤𝙛 𝙞𝙩'𝙨 𝙠𝙞𝙣𝙙 experience, that uniquely provides monetary grants and a platform for "Homebrew VR" designers to showcase their work. While it was created by DIY musicians, the program aims to spotlight up-and-coming and self taught VR developers. Check out https://www.virtualutopia.org for more information on why we are excited about it, and how YOU can get involved.
360 VR PERFORMANCES BY
||| Small Black (Visuals By Blunt Action)
||| Magdalena Bay (Visuals By Tropicalvirtual)
||| FM Skyline (Visuals By FM Skyline)
||| Satin Sheets (Visuals By George Clanton)
||| Negative Gemini (DJ Set)
Virtual Utopia 4 [Live 360° VR Concert]
*** Belong to the cool Kids! It's Easy: Follow this Blog on Twitter, experience ZWENTNERS's Life on Instagram and listen to our Podcast about Vinyl ***