Von Kurt Cobain bei einem Gig zerstörte Gitarre steht zum Verkauf
Im Jahr 1990 zerstörte Kurt Cobain seine Gitarre, eine 'Aria Pro II Cardinal' auf einem Gig in Seattle. Nun wird der geborstene "Body" an den Höchstbietenden versteigert.
09.05.2018
Der Akt der Zerstörung trug sich seinerzeit auf der "Motorsports International Garage Show" vor ca. 1500 Besuchern zu. Ein Foto der Show auf dem Cobain mit besagter Gitarre zu sehen ist, wurde auch das Plattencover von 'Nirvana Live 1994′. Aktuell steht das höchste Gebot bei $32.000.
Gar nicht mal schlecht für den splittrigen Schrotthaufen. Immerhin hat Kurt irgendwann man den Bandnamen eingeritzt.
Natürlich ist die Gitarre für Sammler und Hardcore Fans ein Stück Musikgeschichte und eben kein Altholz. Wer weiss, wenn ich 30-40k locker sitzen hätte, würde ich vielleicht auch zuschlagen ;)
Das Beste ist wohl, dass es Kurts "Gitarren-Smasher" auch auf Video gibt (ist unten verlinkt). Fast noch cooler als ihm beim zerschmettern seines Instrumentes zuzusehen ist es  allerdings die Stage Diver zu beobachten. Das waren noch Zeiten…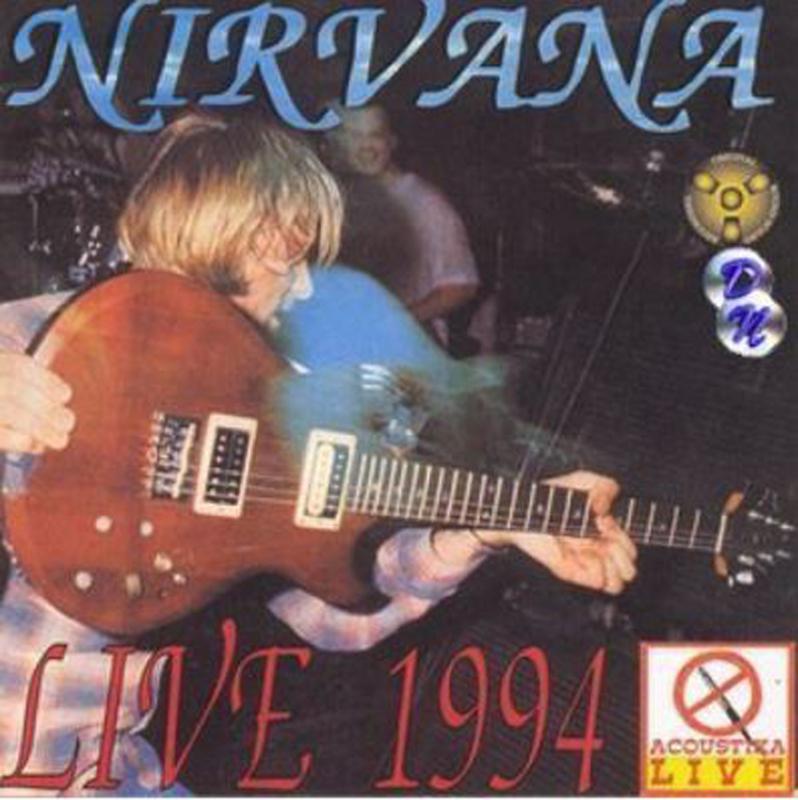 An Aria Pro II Cardinal Series broken guitar body, natural wood finish, played by Kurt Cobain and smashed at the Motorsports International Garage Show in Seattle on September 22, 1990. Cobain first played the guitar on stage at The Masquerade in Atlanta on May 6, 1990, and he played the guitar throughout Nirvana's summer tour, until he smashed it at the Motorsports event, which Nirvana headlined.

Cobain played the guitar in 1990 when Nirvana was just gaining prominence, and the Motorsports show with 1,500 people was the largest audience that Nirvana had played for at that point. It was Nirvana's one show where Dan Peters of Mudhoney played drums, and Dave Grohl, who would join Nirvana as drummer, was at the event as well. Cobain played his Mosrite Gospel guitar for most of the set, then switched to the Aria Pro II for the climactic last song. He spins the guitar in the air for a few minutes before repeatedly smashing it and picking it back up.

The broken guitar was acquired by Richard Newland, who worked security at the event. At the end of the show, Cobain asked if he could remove the pickups from the guitar, to which Newland agreed, and the body of the guitar as it stands now is thus bare. The guitar has remnants of two strings, "Nirvana" carved into the back of what is left of the neck (presumably done by Cobain), and the serial number 20111650.

In an interview with Earnie Bailey, Kurt Cobain's guitar tech, Bailey says that the Aria Pro II had a decent run and might have been Cobain's favorite guitar at the time, but he tended to sacrifice or turn on the things that he liked. An audio segment with Nirvana's bass player, Krist Novoselic, also exists, regarding Cobain's purchase of this guitar.

Accompanied by a copy of the Nirvana Live 1994 album with the image of Cobain about to smash the guitar at the Motorsports event on the cover.
Nirvana w/ Dan Peters - Love Buzz | School | Destruction
+++Belong to the cool Kids! It's Easy: Follow ZWENTNER.comon Social Media like Twitter, Facebook, Snapchat or Instagram for more Content of this Blog & about my Life +++