Bruce Willis hat in den 80er Jahren ein Album namens 'The Return of Bruno' veröffentlicht
Nur falls ihr es noch nicht wusstet: Genauer gesagt waren es sogar zwei Alben und zumindest mit seinem Erstling konnte Willis sogar respektable Chart-Erfolge einfahren.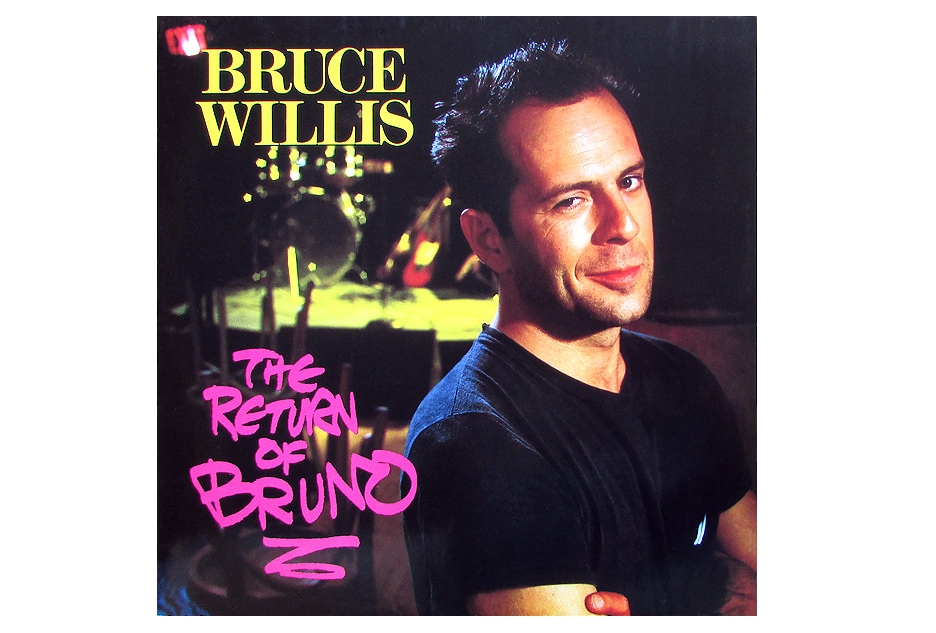 04.09.2019
Nach seinem TV-Ruhm mit 'Moonlighting' aka 'Das Model und der Schnüffler' und einem Werbespot für Weinschorle, in dem er bereits seine Singstimme einem größeren Publikum präsentierte, wurde das Label Motown Records auf ihn aufmerksam und lies ihn 'The Return of Bruno' aufnehmen.
Es war in den 80ern übrigens nicht gerade unüblich, das Schauspieler hinter das Mikrofon gezerrt wurden. Unvergessen sind z.B. die Popmusik-Versuche von Terminator-Kid Edward Furlong der Nummer 1 Hit von Jennifer Connelly in Japan oder die Rock-Band von Horror Master John Carpenter .
Der spätere Action-Superstar hatte seinerzeit aber durchaus mehr musikalisches Talent, als es die Produktionsumstände der damaligen Pop-Industrie aber nun vielleicht vermuten lassen. Man ist sogar versucht ihm eine echte Soul-Stimme zuzuschreiben. 'The Return of Bruno' ist vielleicht auch gerade deshalb voll mit US-Soul und R&B Cover-Songs.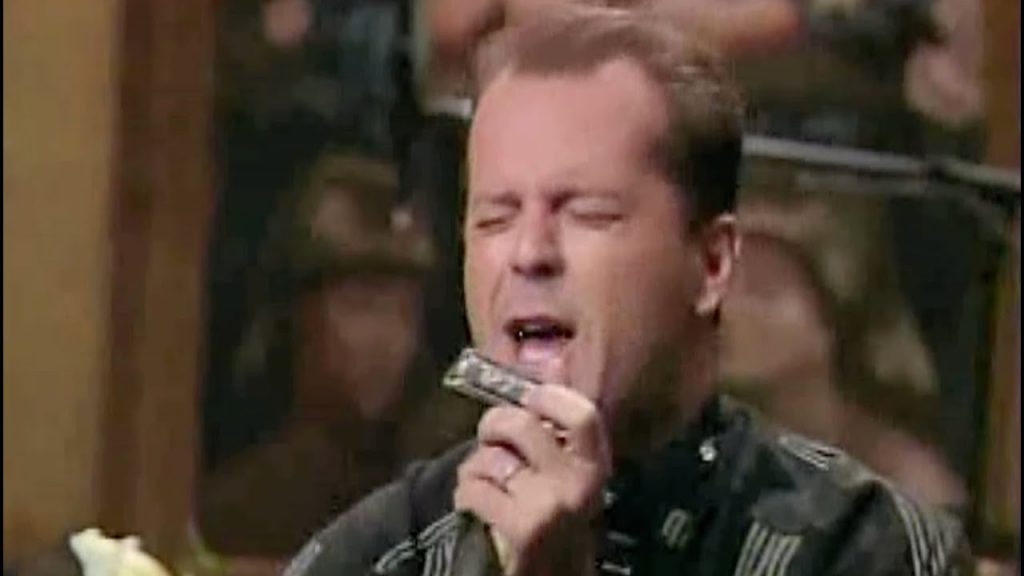 Alle drei Single Auskopplungen schafften es in Amerika 1987 in die Top 100 wobei die 'Staple Singers' Nummer 'Respect Yourself' mit Platz 5 die erfolgreichste war. Die Verkaufszahlen reichten sogar für eine goldene Schallplatte.
Wenn das alles nicht schon irgendwo verrückt genug ist: Zu der vom Willis verkörperten fiktiven Figur 'Bruno' wurde zudem eine ebenfalls fiktive Doku gedreht, die das Projekt sozusagen begleitet hat.
Wäre Bruce Willis nicht seine Filmkarriere dazwischen gekommen, wer weiss vielleicht hätte er sich dann eben als Blues-Rocker etabliert.
Sein zweites, von der Kritik gelobtes, aber kommerziell nicht erfolgreiche Album 'If It Don't Kill You, It Just Makes You Stronger' erschien 1989 und viel somit genau in die Zeit des Hypes um den ersten 'Die Hard' Film. Der Flop war also bestimmt zu verschmerzen.
Achso, bevor Ichs vergesse: Hier noch das Musikvideo zum Willis größtem Hit 'Respect Yourself'
Yippie Yah Yei Schweinebacke. ?
*** Belong to the cool Kids! It's Easy: Follow this Blog on Social Media like Twitter, Snapchat or Instagram for more Content of from Zwentner.com & about my Life ***