GRIMES: Visions 10th Anniversary Edition
Grimes veröffentlicht ihr Landmark Album 'Visions' zum zehnten Geburtstag erneut (via Vinyl me Please) auf Vinyl. Die neue Version kommt mit einem special Artprint und Liner Notes von Claire Boucher herself.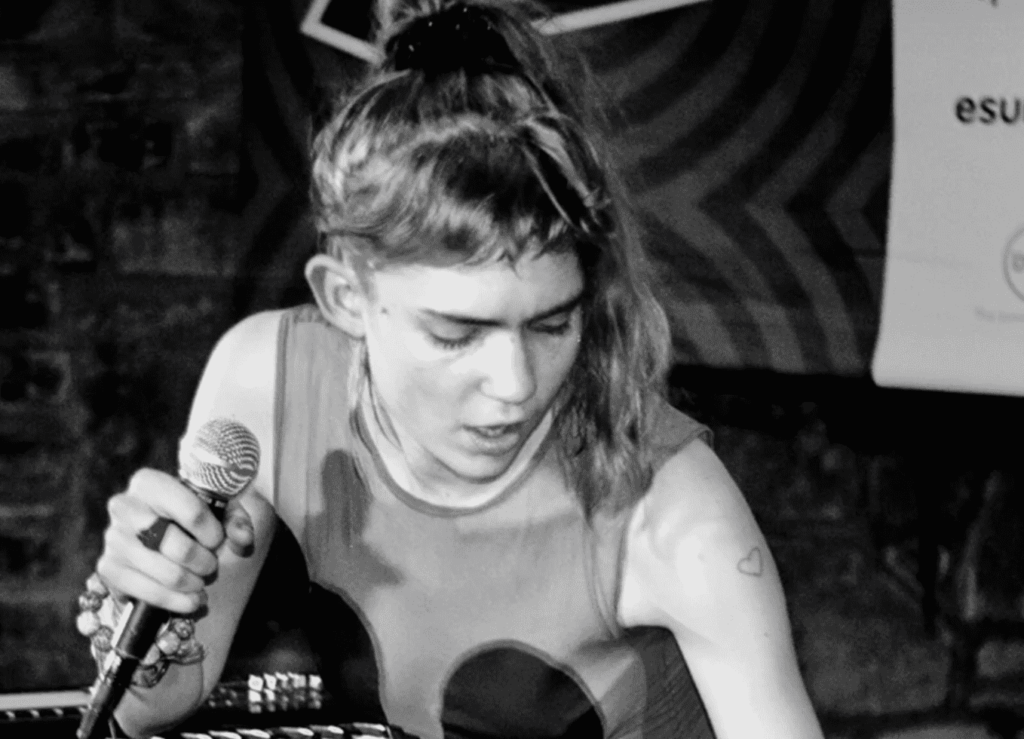 20.01.2022
Die minimalistische Witch-Pop Ära der Künstlerin, findet in dieser Platte ihren Höhepunkt. Gleichzeitig präsentierte die Kanadierin sich hier, auf der Welle eines kleinen Feuilleton-Hypes, auch erstmalig einem größeren Publikum.
Die Wiederveröffentlichung in der Farbe 'magenta & green Galaxy' schließt vermutlich eine klaffende Lücke in vielen Sammler-Regalen, da sie seit der Erstauflage lediglich als schwarzes Vinyl gut zu bekommen war. Die sehr limitierte und seinerzeit via Urban Outfitters exklusiv vertriebenen Pressung in 'lavender' kostete (wenn überhaupt mal irgendwo gebraucht zu kaufen) ein kleines Vermögen.
Dies sollte sich dann wohl ab Februar ändern. Gut so: Denn dieses großartige Album sollte sich jeder in der schönst möglichen Version problemlos in die Sammlung stellen können.
Visions is the breakout third studio album from the game-changing internet electro-pop martian Grimes, and the VMP Essentials Record of the Month for February 2022. It's here on Magenta & Green Galaxy vinyl with lacquers cut by Barry Grint at Alchemy Mastering at AIR, with an art print and Liner Notes booklet by Grimes herself.
*** Belong to the cool Kids! It's Easy: Follow this Blog on Twitter, experience ZWENTNERS's Life on Instagram and listen to our Podcast about Vinyl ***