Impossible Foods kooperiert mit Burger King
Burger King verkauft in den USA demnächst einen Whopper mit Veggi-Boulette die 100% nach Beef schmecken soll. Der Patty kommt von Impossible Foods die keine unbekannten in der "Meatless-Szene" sind.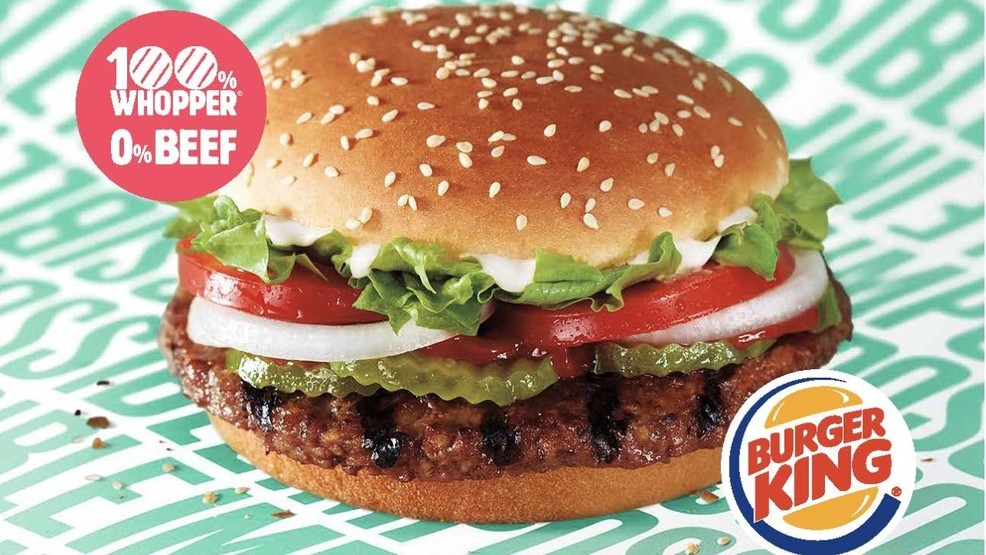 01.04.2019
Hab in der Tat schon öfter von den Produkten bei Impossible Foods gehört und mich immer ein bisschen geärgert, dass es die noch nicht in Deutschland zu kaufen gibt. Die scheinen jetzt schon verdammt nah dran zu sein an pflanzenbasierten Fleischalternativen, bei denen man keinen Unterschied zum "Original" mehr schmecken kann.
Die Tatsache, dass eine Kette wie Burger King sich jetzt an die Pflanzen-Buletten traut mag natürlich auch Marketing sein, doch da muss eigentlich auch was dahinter stecken. Schließlich haben die gerade im "Fleisch-Fresser Land" Amerika auch einen Ruf zu verlieren. Vor allem wenn man sich soweit aus dem Fenster lehnt wie in dem Spot unten.
Wie auch immer: Ich dachte es dauert noch ein bisschen länger bis sich der Burger-Mainstream an Fleischalternativen traut und diese nicht Gemüse-Burger nennt, das ist fantastisch und macht hoffentlich schnell auch bei uns Schule.
This week, Burger King is introducing a version of its iconic Whopper sandwich filled with a vegetarian patty from the start-up Impossible Foods. The Impossible Whopper, as it will be known, is the biggest validation — and expansion opportunity — for a young industry that is looking to mimic and replace meat with plant-based alternatives. […]

Burger King's chief marketing officer, Fernando Machado, said that in the company's testing so far, customers and even employees had not been able to tell the difference between the old meaty Whopper and the new one. […] "I have high expectations that it's going to be big business, not just a niche product," Mr. Machado said.
The Impossible Taste Test | Impossible Whopper
(via
meatcore
)
*** Belong to the cool Kids! It's Easy: Follow this Blog on Social Media like Twitter, Snapchat or Instagram for more Content of from Zwentner.com & about my Life ***