Takashi Kokubo – Digital Soundology #1 Volk von Bauhaus
Ein irgendwie sehr mysteriöses Album des japanischen New Age und Ambient Komponisten Takashi Kokubo. Jetzt nach langer Zeit wieder auf Vinyl.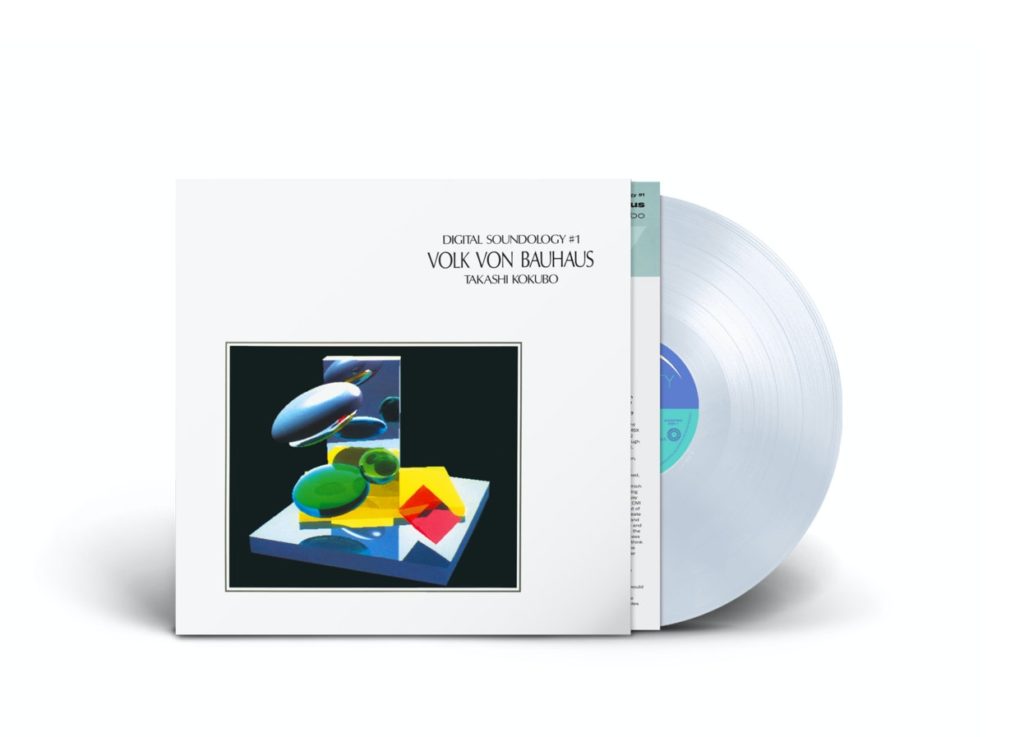 11.05.2020
Kokubo's Welt ist riesig, vor fast nem Jahr war ich schon mal durch Zufall bei einem seiner Werke gelandet. Es sind aber nicht nur verkopfte Ambient-Projekte mit denen er sich einen Namen gemacht hat. Vermutlich kennt jeder Japaner einen seiner Jingles, die er für Mobiltelefone oder staatliche Infrastruktur, wie z.B. den nationalen Erdbeben-Arlarm komponiert hat. 'Digital Soundology #1' war bislang quasi nicht physisch zu bekommen.
Takashi Kokubo hat für die Aufnahmen mit einem selbst gebauten Soundsystem namens "Kokubox Digital Soundology System" gearbeitet in dessen Zentrum ein Yamaha MSX Computer stand. Eine rein digitale Produktionstechnik ohne einen analogen Input, wie z.B. durch ein Keyboard.
Er sieht diese Musik als impressionistisch und vergleicht ihre Schöpfung beispielsweise mit der der Art und Weise wie Bilder Picasso's entstanden. Und wie der Name schon sagt, war es natürlich auch das Industrie- und Produktdesign der deutschen Bauhaus-Schule, dass ihn inspirierte.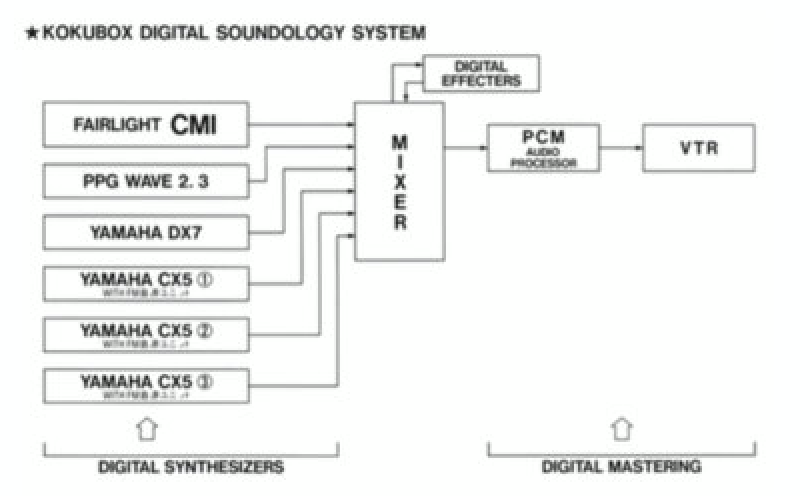 Das Ergebnis sind wunderbar sphärische "geisterhafte" Klänge, vielschichtig und herausfordernd. So etwas kann man sich eigentlich nur auf Vinyl anhören :)
Die neue Pressung erscheint über GlossMistakes, neben 'black' auch in einer limitierten Auflage in 'clear'
This recording used No keyboard players

No multitrack tape recording techniques

No analog sounds

All songs produced, composed and engineered by Takashi Kokubo at Studio Melon, using the 'Kokubox Digital Soundology System'.
Takashi Kokubo (小久保隆) - Digital Soundology #1 Volk Von Bauhaus (1985) [Full Album]
*** Belong to the cool Kids! It's Easy: Follow this Blog on Social Media like Twitter, Snapchat or Instagram for more Content of from Zwentner.com & about my Life ***