Habibi Funk 015: An eclectic selection of music from the Arab world, part 2
Das Berliner Label 'Habibi Funk' bringt eine neue Compilation an den Start. Mehr Musik aus der arabischen Welt, von der die meisten wohl nicht wussten, das sie überhaupt existiert.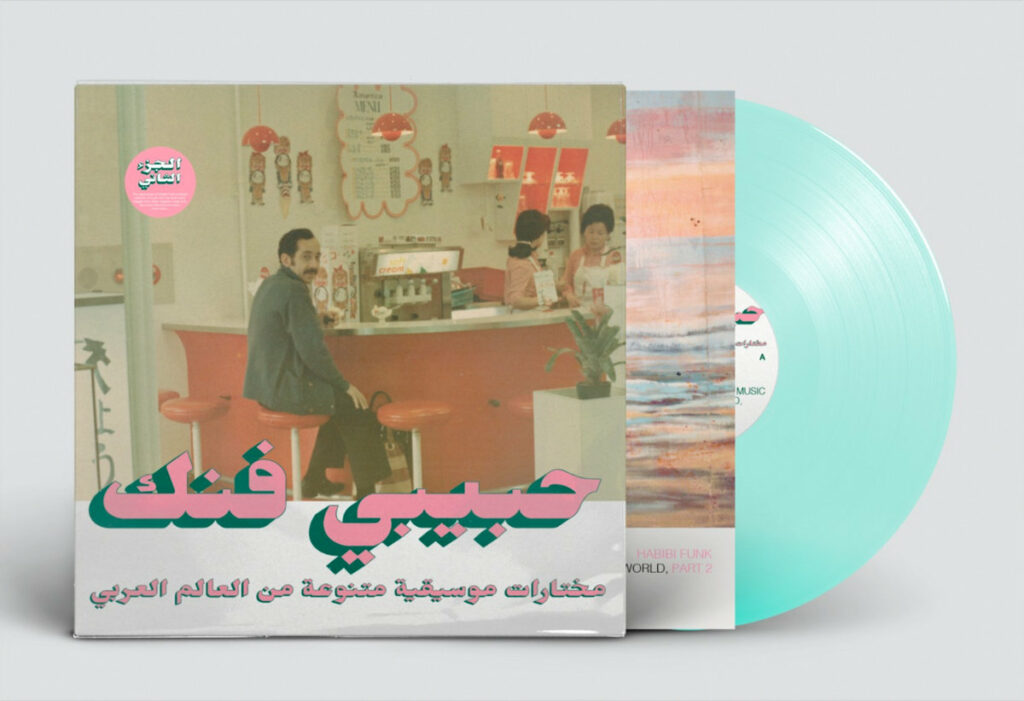 31.05.2021
Das die insgesamt großartige Arbeit machen ist denke ich niemandem der sich für Schallplatten interessiert in den letzen Jahren entgangen. Ein Sampler wie dieser ist aber immer noch der beste Einstieg, für Leute wie mich, die noch auf Tuchfühlung mit dieser besonderen Sparte sind.
Abgesehen davon sind Cover und das dazu passende 'mintgrüne' Vinyl über jeden Zweifel erhaben. Limitiert auf 400 Stück Instant buy 💗
This compilation of songs is not meant as a historic reflection of popular music of the "Arab world." It is a very personal selection of songs we grew to like at Habibi Funk. It is music that historically never existed as a unified musical genre. We think it's important to make this distinction and to have the listener understand that the majority of the music on this compilation does not come from the highly famous names of the musical spectrum of North Africa and the Middle East. Instead, the final body compiled for this record consists of some – at least for us – nichey pearls and often overlooked artists; resulting in a diverse range of styles from Egyptian organ funk, disco sounds from Morocco, an example of the lively reggae scene of Libya, political songs from Lebanon, soundtrack music from Alge- ria, a musical union between Kenya and Oman, and much more.
The photo we chose for this cover somehow could be seen as an allegory of the sounds we feature on the label. It depicts Algerian composer Ahmed Malek at an ice cream bar dur- ing his stay in Japan for the World Expo in Osaka, 1970. He later said that his visit to Japan and especially the manga culture left a distinctive mark on the way he created his own compositions. With this in mind, it feels as a suiting visual representation for the mu- sic on this compilation.
*** Belong to the cool Kids! It's Easy: Follow this Blog on Twitter, experience ZWENTNERS's Life on Instagram and listen to our Podcast about Vinyl ***