Happy 10th Anniversary to: GRIMES Visions
Wie kürzlich bereits erwähnt feiert Grimes Durchbruch Album 'Visions' zehnten Geburtstag und dieser ist genau heute am 21. Februar 2022. Genau passend dazu hab ich heute das neue VMP Essential zu 'Visions' erhalten. Deshalb hier mal ein paar Bilder davon: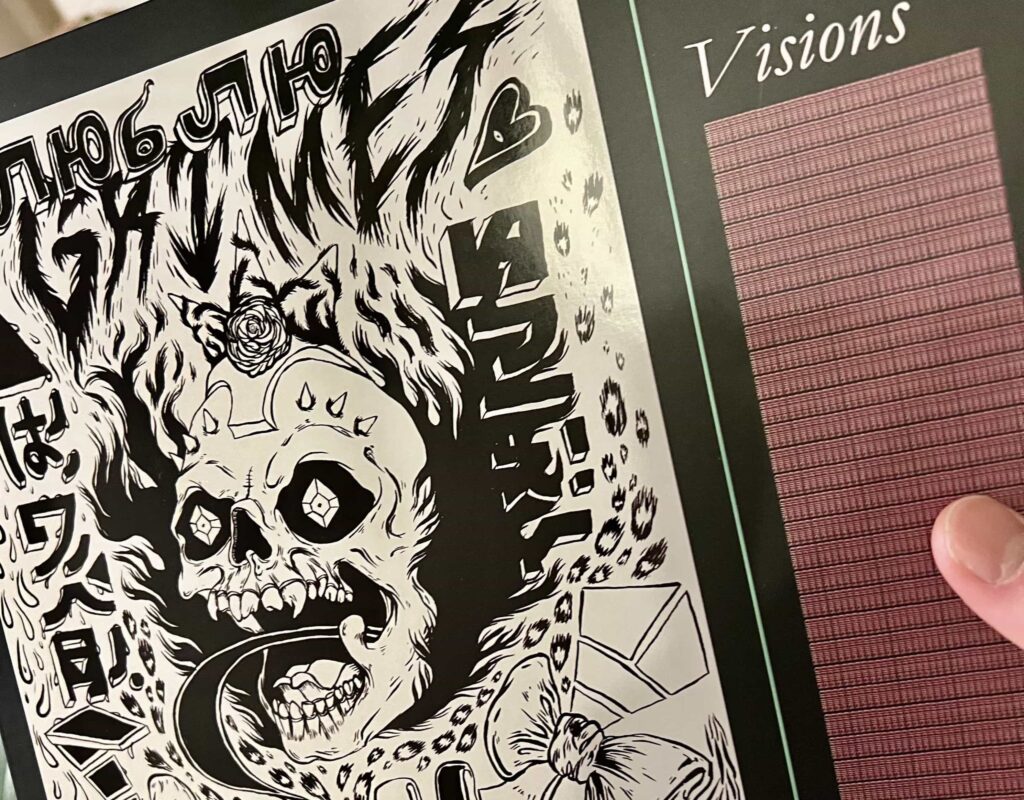 21.02.2022
Wie bei VMP üblich handelt es sich her um ein Re-Release absoluter Güteklasse A. Das fängt schon bei dem neu aufgelegten Tip-on Jacket an im teilw. 'glossy' Design an. Musste schnell nochmal mit dem Original vergleichen, bei dem das gesamte Sleeve in matt gehalten ist.
Die 180g Platte selbst sieht 1:1 so fantastisch aus wie auf dem Mock-up. Ein wirklich fein-nebliger Mix aus lilafarben und grau/grün (die Farbgebung wurde auf den Namen 'magenta & green galaxy' getauft). Dazu gibt es ein Büchlein mit Liner-Notes zu jedem Track verfasst von Claire Boucher persönlich. Das neue Mastering von Barry Grint klingt nochmal etwas feinkörniger und ausgeklügelter als zur Erstveröffentlichung im Jahr 2011 und ist meiner Meinung nach die klanglich beste 'Visions' Erfahrung die man bekommen kann.
Eine mehr als würdige Gesamterscheinung für eines meiner Lieblingsalben. Als VMP Essential wird sie glücklicherweise (wenn gerade mal nicht in der Nachpressung) vermutlich dauerhaft erhältlich sein. 💜
Visions is the third studio album by Canadian musician Grimes. It was released through 4AD on February 21, 2012. Her first since signing with 4AD, the album was recorded entirely on Apple's GarageBand software in Grimes' apartment over a three-week period.It was mixed by Grimes and her manager, Sebastian Cowan, at their La Brique Studio Space in Montreal.Visions was streamed on the NPR website a week before it was released in the United States.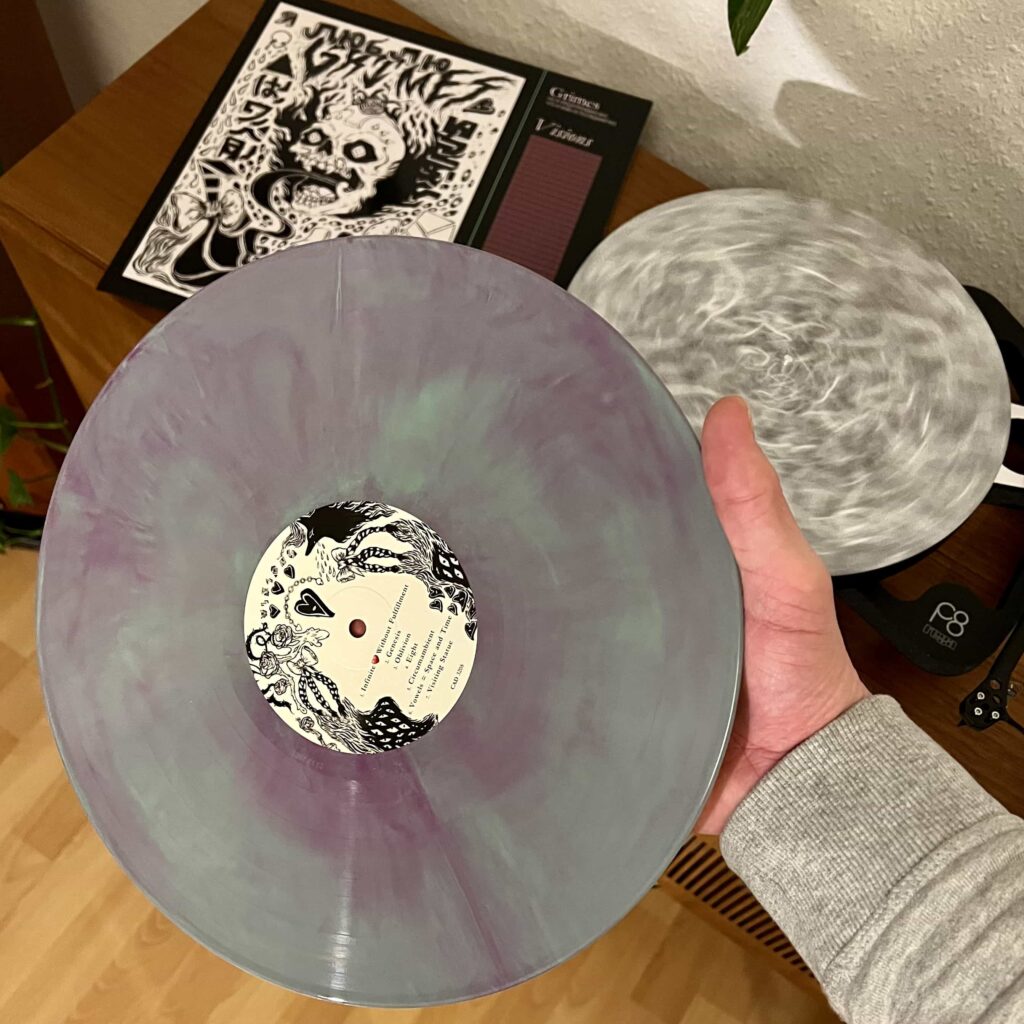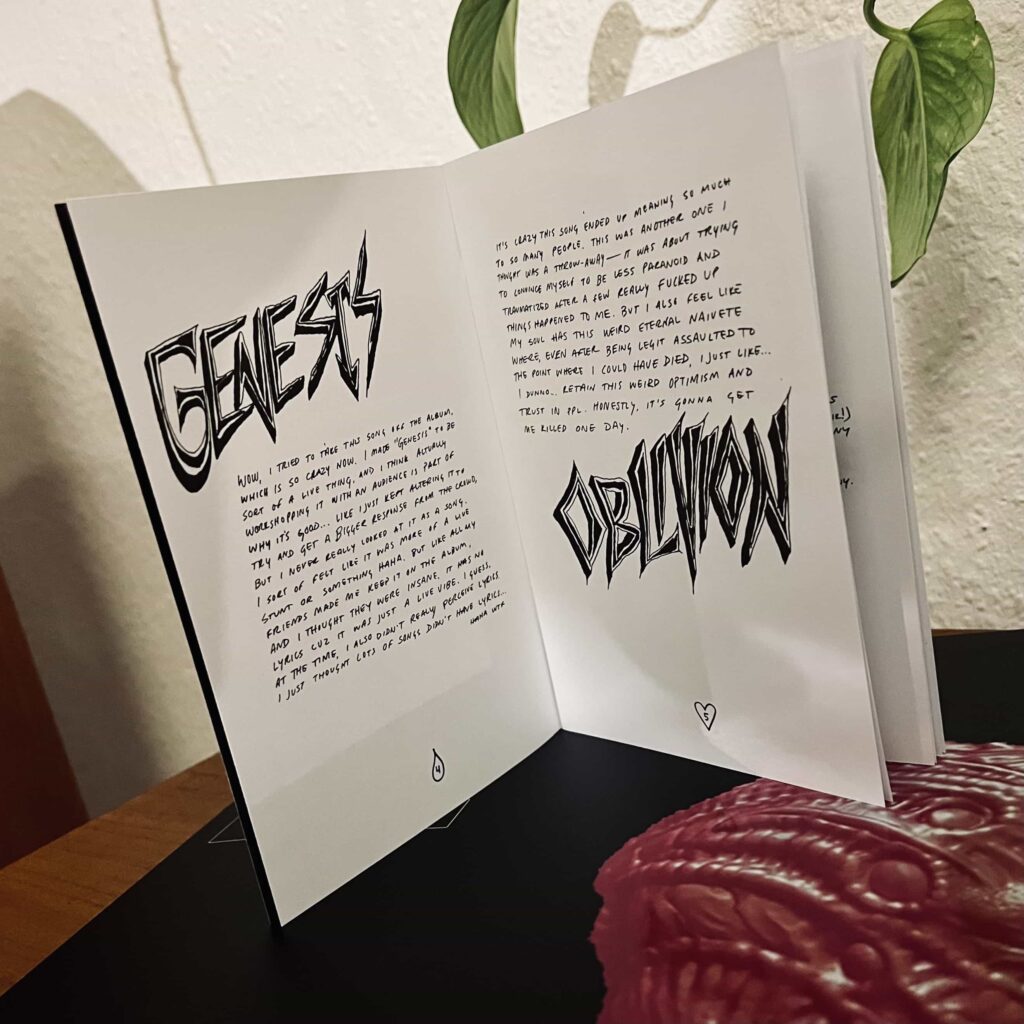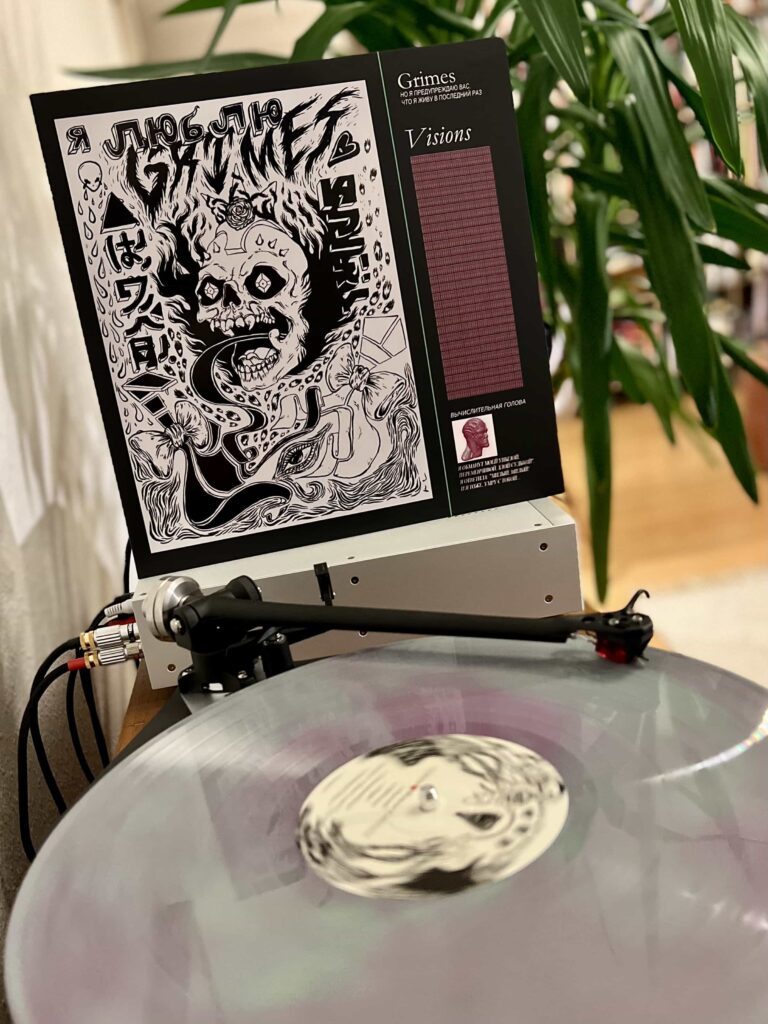 *** Belong to the cool Kids! It's Easy: Follow this Blog on Twitter, experience ZWENTNERS's Life on Instagram and listen to our Podcast about Vinyl ***