"LOCKED GROOVES" 12″ VINYL
Sehr cooles Charity Vinyl Projekt von PLZ Make it Ruins. Vierzig unendliche Schallplatten Rillen (sog. Locked Grooves) mit elektronischen Klängen von Durchaus namhaften Künstlern.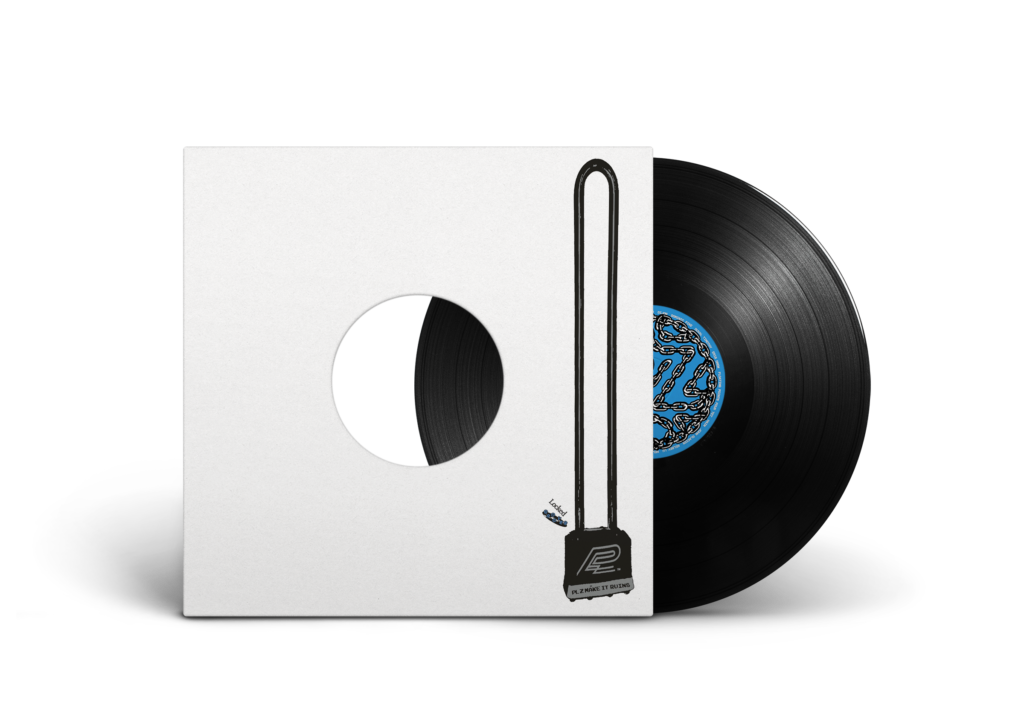 02.12.2020
Mit dabei sind Four, Tet, Floating Points, HAIM, Skrillex, Porches und viele andere. An und für sich ein echt cooler Ansatz. Jeder Künstler hat quasi nur 1,8 Sekunden Zeit für seinen unendlichen Track. Das bewusste auflegen der Nadel stelle ich mir allerdings etwas kompliziert vor. ;)
A circular groove on a vinyl record, in which the stylus remains until raised out of it. Each Locked Groove is 1.8 seconds or one bar of music at 133.333 bpm.
Alle Einnahmen werden an die Menschenrechts-Organisationen ALCU und Liberty UK gespendet. Diese besondere Scheibe ist für $30 + Shipping hier vorzubestellen.
About ACLU:
The American Civil Liberties Union is a non-profit organization established in 1920. The ACLU works in the courts, legislatures and communities to defend and preserve the individual rights and liberties guaranteed to all people in the USA by the Constitution and laws of the United States.
https://www.aclu.org/

About Liberty (UK):
Liberty is an advocacy group and membership organisation based in the United Kingdom. Formed in 1934 the organisation campaigns to challenge injustice, protect civil liberties and promote human rights – through the courts, in Parliament and in the wider community.
SIDE A
1. 100 GECS – ONE BAR TO RULE THEM ALL
2. ARCA – UWU
3. ARTHUR – REST_LESS
4. BLOOD ORANGE – MORRIS
5. BUDDY ROSS – FUTURE
6. CHANNEL TRES – LOCKED IN
7. CLAIRO – JASPER
8. DANIEL AGED – 3 PICTURES
9. DIJON – PEACKCOCK!
10. DOMINIC FIKE – CHEESY WINE
11. DUVAL TIMOTHY – PENNY SWEET
12. ERIS DREW – THE BEAT THAT NEVER DIES
13. FLOATING POINTS – RECOURTING
14. FOUR TET – IF YOU SPIN YOUR LOVE AROUND
15. HAIM – I KNOW ALONE
16. JOHN GLACIER – SHINY SOUNDS
17. KELSEY LU – ONLY
18. KELVIN KRASH – GUARDIAN ANGEL
19. KENNY BEATS – DONTOVERTHINKSHIT
20. KING KRULE – MOONNN
SIDE B
1. LAUREN AUDER – THORN
2. LORAINE JAMES – SOOTH
3. MATTHEW TAVARES – I KNOW MYSELF
4. MICA LEVI – ☡ ❂ ⚕
5 MK. GEE – LL6 +50C
6. MURA MASA – REASSURANCE LOOP
7. OBJECT BLUE – PRINT SPRINT
8. OCTO OCTA – MY HEART
10. OTTO – MR. BILBERRY BADGER'S RINGTONE
11. OVERMONO – 5 MORE YEARS LOOP
12. PORCHES – :*)
13. RAVEENA – HEARTBEAT BLIP
14. ROMIL HEMNANI – ROPE
15. SHYGIRL – SHY TAG
16. SKRILLEX – ITALIAN SUSHI
17. TN_490 – PLUS FOUR RUNNER
18. VEGYN – CIRCLE
19. YAWNING PORTAL – LOVELY POISON IN A JADE WINE CUP
20. ZSELA – LIZA
*** Belong to the cool Kids! It's Easy: Follow this Blog on Twitter, experience ZWENTNERS's Life on Instagram and listen to our Podcast about Vinyl ***